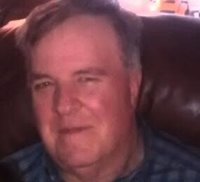 William Scott Bour
Scott Bour, of Old Forge, died unexpectedly Wednesday evening at home after a brief illness.
Scott was the son of the late Joseph P. and Anna Mae Creegan Bour. A graduate of Scranton Preparatory School and the University of Pittsburgh, he was the owner of Bour Motors, Dunmore. In recent years, he worked as a consultant for Kelly Mazda.
Scotty equally loved the Green Bay Packers and the Pittsburgh Panthers with abandon, no matter how they played. He was a voracious reader of every genre and a very talented artist. He loved music and movies and spent many enjoyable hours enjoying those past times. Scotty loved to talk. You could always find him on his cell phone conversing with one of his long time friends. He had a remarkable ability to find humor in any and every situation. He will be greatly missed at family holiday dinners where he would hold court and entertain his cousins with his "unbelievable" stories and adventures. Scotty enjoyed his weekly discussions on faith with Rev. Jack Munley. He made a lasting impact on all who knew him and will be dearly missed. His fur baby cat, Schmu, will miss Scott's runs to the store for fresh turkey breast. Scott made sure that Schmu had everything he needed.
Scotty is survived by a son, Joe Bour, a daughter, Lisa Stolzfus and husband Brandon, two grandsons, Logan and Layton, his long-time companion, Nancy Renna, and her children; Matt Stallo and wife Shara, granddaughter, Madeline, a daughter, Carla and grandson, Luka, and many cousins who loved him like a brother.
The family would like to express their sincere thanks to Scotty's long time, close friend, Ricky Barone, who was always there for him and thanks to Bobby Spathelf, and Lindsey Pagnotti for their kind support during this difficult time.
Private funeral arrangements have been entrusted to the Louis V. Ciuccio Funeral Home, 145 Moosic Road, Old Forge.