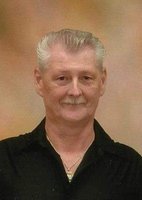 Leonard B. "Lenny" Brown
Leonard B. "Lenny" Brown, 68, of Old Forge, died Sunday at the Regional Hospital, Scranton. He was preceded in death by his beloved wife, the former Doreen Propersi, who passed away on March 20, 2018.
Born in Nanticoke, Lenny was the son of the late Leonard B. and Dorothy Woodeshick Brown. He was educated in the Brooklyn, NY schools and was a self-employed plumber. Lenny and his late wife Doreen were actively involved in local politics, where he served as an Old Forge Republican Committeeman. He was very proud of his Native American heritage. He was a member of the First United Methodist Church, West Pittston.
Surviving are two daughters, Amanda Gallagher and husband Brian, Old Forge, Ann Marie Midgley, Scranton, five grandchildren; Noah, Stephanie, Samantha, Michael, and Christopher, a sister, Shirley Beamish, Springhill, FL, and nephews.
The funeral service will be held Friday at 10:00 a.m.at the Louis V. Ciuccio Funeral Home, 145 Moosic Road, Old Forge to be officiated by the Rev. Tenny Hutchinson Rupnick of the First United Methodist Church of West Pittston. Interment will follow at the Old Forge Cemetery.
Relatives and friends may pay their respects at the funeral home on Thursday 5:00 – 7:00 p.m.