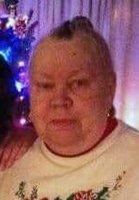 Sandra M. Raddi
Sandra M. Raddi, 82, of Ottsville, PA, passed away Tuesday at home. She was the widow of the late Frank Joseph Raddi.
Born February 7, 1939, in Belleville, NJ, she was the daughter of the late Russel and Marjorie Smith Conover. Prior to retirement, she was employed at General Motors, Linden, NJ.
Sandra is survived by two sons, George E. Bried and wife Victoria, Effort, Frank Raddi, Jr. and wife Alice, Daytona Beach, FL, a daughter, Karen L. Raddi, Ottsville, five grandchildren, George D. Bried, Joseph Raddi, Frank Raddi, Nicholas Raddi and Abbey Raddi, five great-grandchildren, nieces, and nephews.,
Funeral arrangements have been entrusted to the Louis V. Ciuccio Funeral Home, 145 Moosic Road, Old Forge.
To leave an online condolence, please visit the funeral home's web site at: ciucciofuneralhome.com