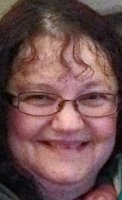 Diana M. Czaja
Diana M. Czaja, 62, of Dallas, formerly of Old Forge, died Friday at home surrounded by her loving family.

Born in Old Forge, she was the daughter of the late Louis and Mary Pepsin Dipipi. She was a 1971 graduate of Old Forge High School and was employed as an export manager at CSI International, Avoca. She was a member of Prince of Peace Parish, Old Forge.

Diana was the rarest kind of soul. Her unwavering kindness, her amazing generosity and her genuine love of all those who were fortunate enough to know her, made her exactly who she was. She believed that her smile, even in the darkest of moments, could not only change her circumstances, but comfort those around her. More often than not, doing just that meant more to her than her own comfort. She fought longer than most in her position would have, and fought that battle with such amazing strength and grace, exemplifying her impeccably beautiful soul.

"If tears could build a stairway and memories a lane, I'd walk right up to heaven, and bring you home again." Your pain and fear are gone now, brighten up the sky with that beautiful smile and know you are forever in our hearts. Until we meet again, mama. We love you and miss you more than words can ever express.

The family would like to acknowledge the wonderful and kind-hearted staff, doctors and nurses of Medical Oncology Associates of Kingston, as well as Traditional Hospice. Special thanks goes to Megan and Michelle from Traditional, who went above and beyond the call of duty and became a part of Diana's family during the most difficult of times.

Surviving are a son, Louis Czaja, Dallas; a daughter, Jennifer Wilson and her husband, Daniel, Shavertown; two adoring granddaughters, Camryn and Ella Wilson, who were the absolute light of her life; two sisters, Phyllis Bartnikowski and husband, John, Duryea; and Gina Thomas and husband, Pat, Moosic; nieces and nephews.

She was also preceded in death by a sister, Mary Louise Hartzog.

The funeral Mass will be Wednesday at 9:30 a.m. at the Prince of Peace Parish, St. Mary's Church, 123 W. Grace St., Old Forge. Those attending the funeral Mass are asked to go directly to the church.

Relatives and friends may call Tuesday from 5 to 7 p.m. at the Louis V. Ciuccio Funeral Home, 145 Moosic Road, Old Forge.